In celebration of LGBT+ History Month and our cabaret spectacular QUEER LATES x QUEERSTORY (Thu 20 Feb), we're taking a closer look at some of the most iconic Queer figures from history. We'll be adding to this list so pop back regularly for your Queer edumacation.
MARLENE DIETRICH (27 Dec 1901 – 06 May 1992)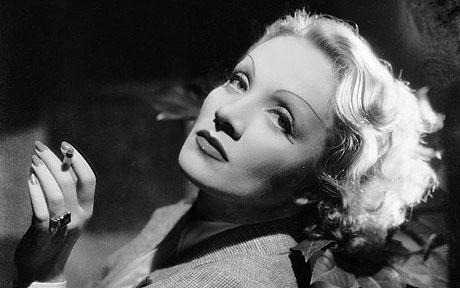 With a career that spanned the 1910s to the 1980s, the glamorous and sophisticated Marlene Dietrich fashioned herself into an icon who carried with her the smoky decadence of one who spent years honing their craft in the cabarets of Weimar Berlin. Heavy-lidded, husky-voiced, Dietrich employed wit, sexuality and world-weary charm in innumerable films as well as upon stages worldwide for decades as a top billing cabaret artiste.
JOSEPHINE BAKER (03 Jun 1906 – 12 Apr 1975)


As a dancer at the Folies Bergère in Paris, Josephine Baker became an icon of the Jazz age. Causing a sensation with her 'Danse Sauvage' wearing little but a girdle of artificial bananas, Baker left behind her native USA for a life-long love affair with Paris, and used her fame and connections to aid the French Resistance during World War II, and support the civil rights movement during the 1950s.
KLAUS NOMI (24 Jan 1944 – 06 Aug 1983)


Counting David Bowie, Keith Haring and Jean-Michel Basquiat amongst his devoted fans, Klaus Nomi's short-lived career has continued to influence everyone from Lady Gaga to Jean Paul Gaultier. Previously an usher in a Bavarian opera house, Nomi moved to New York and became a striking fixture of the vibrant East Village performance art scene. Just as at home singing Purcell and Saint-Saëns as he was singing his own glam disco tracks, Nomi's powerful operatic countertenor and alien appearance made him an iconic queer figure in late 70s New York. His early death at age 39 in 1983 marks him as one of the earliest known public figures to die as a result of complications from AIDS.
MARSHA P. JOHNSON (24 Aug 1945 – 06 Jul 1992)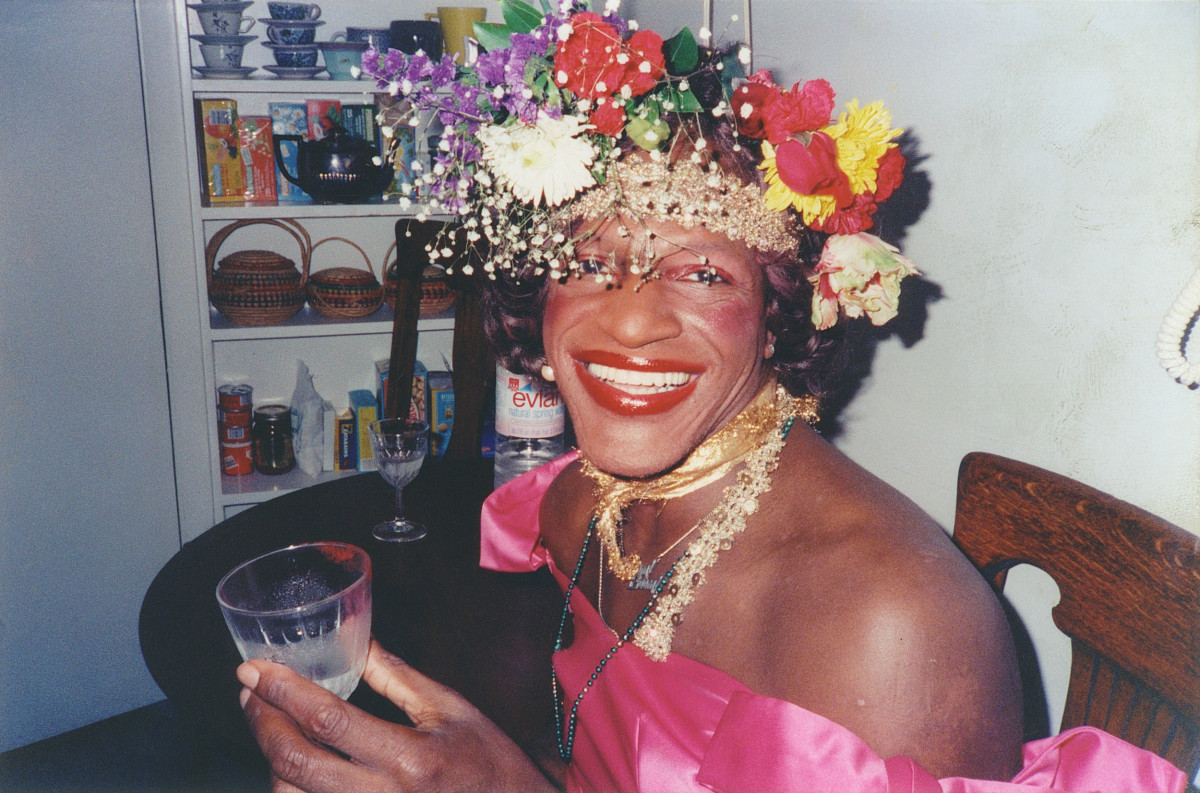 Few other figures in queer history have received as much reverence as Marsha P. Johnson. Often regarded as a figurehead in the Stonewall Riots (though Marsha herself would contest this strongly throughout her life), Marsha found herself leading the charge for the most disenfranchised LGBTQ+ people of New York. Working alongside other young grassroots activists such as Sylvia Rivera and Bebe Scarpinato, Marsha founded Street Transvestite Action Revolutionaries (STAR), a radical activist organisation providing housing and support for gay, trans, and gender non-conforming homeless youth and sex workers. With her presence at Stonewall, her work with the Gay Liberation Front, her founding of STAR, and in her later years her work with ACT UP, Marsha P. Johnson cemented herself as an iconic trailblazer in queer activism.
AUDRE LORDE (18 Feb1934 – 17 Nov 1992)


Audre Lorde stood at a blackboard, the words 'Women are powerful and dangerous' written upon it. Here was someone who knew she must speak up for change as silence was never going to protect them. A self-proclaimed 'black, lesbian, mother, warrior, poet', Lorde's literary and creative endeavours incisively took down racism, sexism, classism, and homophobia. Informed by her life as a queer woman of colour in a white academic's world, her work focused on the intersections of race, class, and gender in essays such as "The Master's Tools Will Not Dismantle the Master's House." Amongst her honors were the Walt Whitman Citation of Merit (resulting in her position as poet laureate of New York) and honorary doctorates from Hunter, Oberlin and Haverford Colleges.
ALAN TURING (23 Jun 1912 - 07 Jun 1954)


Widely considered the father of theoretical computing and artificial intelligence, Alan Turing's concepts gave rise to the modern computer. Turing applied his brilliant skills of cryptanalysis at Bletchley Park during World War Two helping break the Enimga machine cyphers and undoubtedly contributing to an earlier end to the war, saving the lives of untold thousands. Despite this work rendering him a national hero and earning him an OBE, Turing was arrested in 1952 for an admission of engaging in homosexual acts. Then considered an illegal act of 'gross indecency', Turing's sentence resulted in chemical castration as a punitive measure. It would be two years later that Turing was found dead by apparent cyanide poisoning, aged 41. It would take fifty years after Turing's death for the British government to officially apologise for his conviction, and another ten years after for an amnesty law to be passed exonerating those convicted under laws related to the outlawing of homosexual acts, a law now informally called the Alan Turing law.

BOBBIE LEA BENNETT


If driving from San Diego, California all the way to the White House was what Bobbie Lea Bennett needed to do to change the system, then that's exactly what Bobbie Lea Bennett would do. When Medicare revoked their decision to pay for Bennett's gender confirmation surgery in 1978 - after the surgery had taken place - she rallied the community around her and then she set off on a cross-country trip to seek out the Director of Medicare, eventually ending up in Baltimore. Wheelchair user Bennett's resilience and persistence won out, finally getting to meet with the Director, and she left with a check from the Director himself for $4,600.
MA RAINEY (1882/1886 - 22 Dec 1939)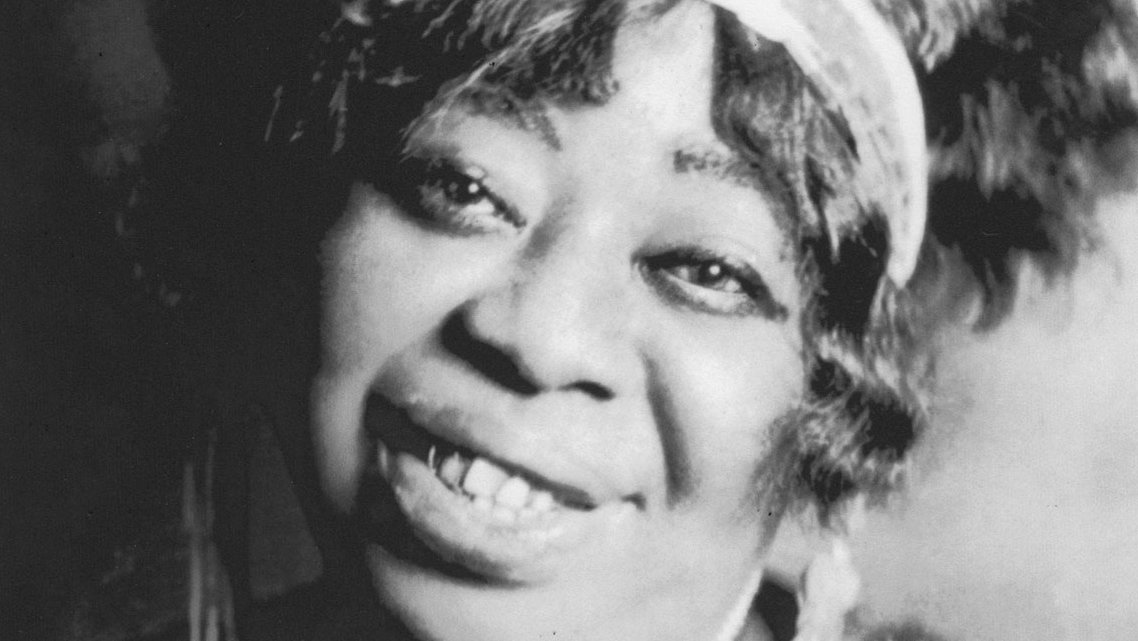 Named the 'Mother of the Blues', Ma Rainey was one of the first women of colour literally on record, cutting her first track in 1923. Already an accomplished performer of over 20 years, Rainey's vocal prowess resulted in over 100 songs recorded over the next five years. Her years of touring made her a key player in the introduction of authentic blues music as a commercially viable genre. Whilst married, historians have suggested a possible relationship with the younger Bessie Smith whom Rainey mentored during her career, and her potential sexuality rings out in songs such as the scandalous Prove It On Me Blues.
NOËL COWARD (16 Dec 1899 - 26 Mar 1973


Playwright, composer, director, actor and singer, Sir Noël Peirce Coward brought urbane poise and sharp wit to the stage with plays and musicals that still enjoy success worldwide. Despite his finely crafted image of an affected English sophisticate Coward spent his life in the closet, wryly explaining in an interview that "there are still a few old ladies in Worthing who don't know."
CLAUDE CAHUN (25 Oct 1894 - 08 Dec 1954)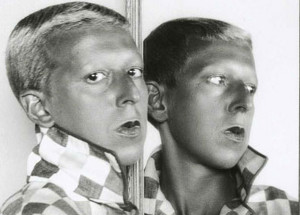 "Masculine? Feminine? It depends on the situation. Neuter is the only gender that always suits me." Claude Cahun's multidisciplinary art attacked society's notions of gender and sexuality. Adopting a gender-ambiguous name and representing themself in various states of masculinity or femininity, Cahun took the reality-representing form of photography and subverted the viewer's logic on who they were looking at. During World War Two, Cahun created anti-German propaganda on occupied Jersey, resulting in their near execution. Vastly unrecognised compared to other more well known French surrealists, Claude Cahun's art-activism stands as an early example of trenchant, knowingly queer art.

WILLI NINJA (12 Apr 1961 - 02 Sep 2006)


Recognisable from the iconic documentary Paris Is Burning, dancer, choreographer and teacher Willi Ninja refined voguing into an art form that took it from the drag balls of Harlem to fashion runways around the world. Founding the House of Ninja in 1982, Ninja was a key player in the ball scene, offering African American and Latinx youth a place to express and celebrate nonconforming gender presentations. The precision and technique honed by Ninja led to Malcolm McLaren taking Ninja et al on a tour of European fashion houses, culminating with Ninja walking for Chanel, Mugler and Gaultier, as well as teaching movement to the likes of Naomi Campbell and Iman.

MORE TO COME...