Stephanie Martin, the writer, first approached me about Joy after we had seen each other perform different material at a scratch night at The Park Theatre at the beginning of the year.
Stephanie asked if she could send me a script that she had been working on. As soon as I read Joy, even the first draft, I knew it was something I wanted to be involved in. I thought it was beautifully written, had such a big heart and, as I told my mum once I'd read it, 'the sort of thing I've wanted to do since drama school'.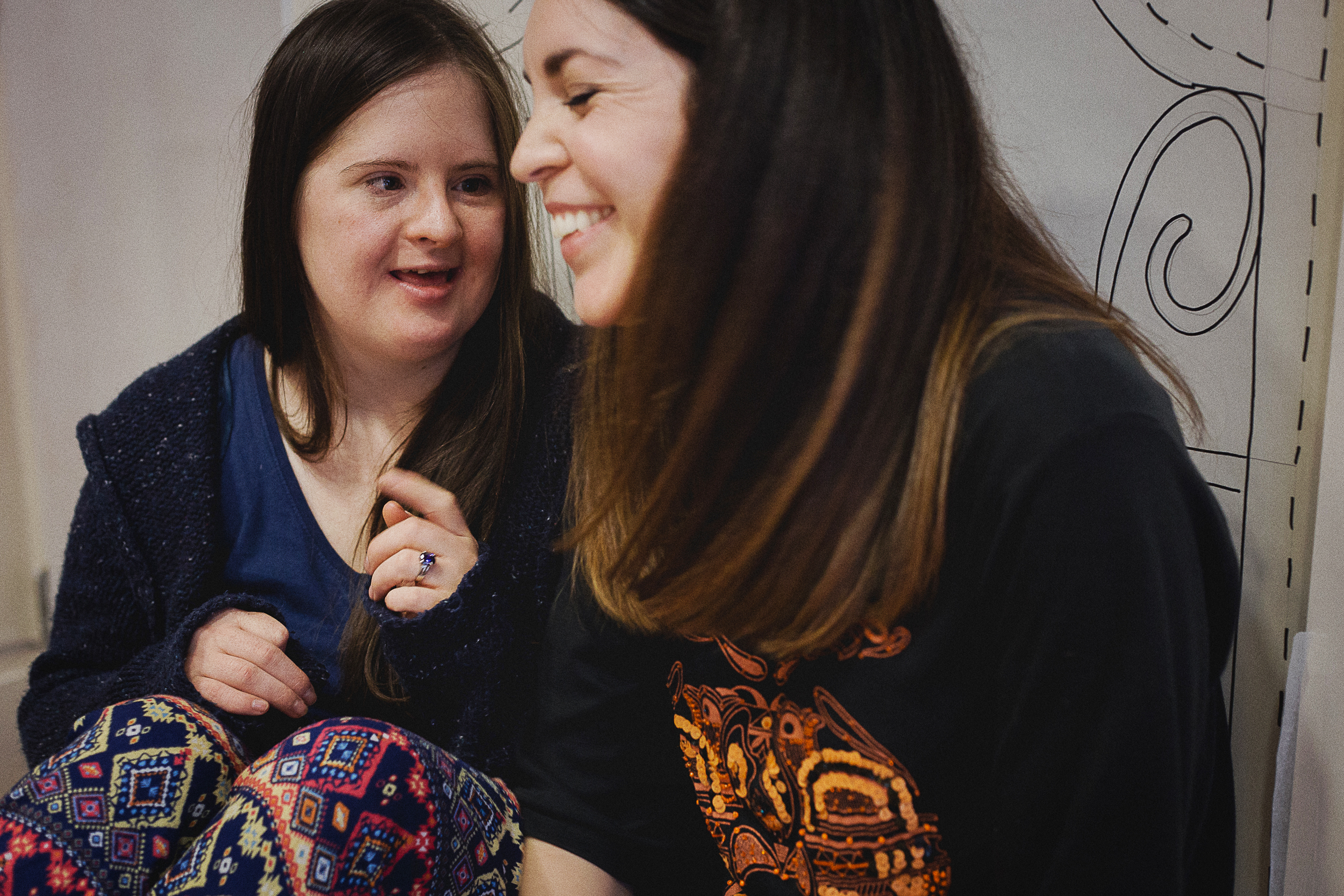 (Imogen Roberts & Rachel Bright. Photo: Bernadette Baksa)
I loved how it showed the struggles, happiness and support of a family who clearly love each other but are finding it difficult to express it and understand each other's needs. I love how it sheds light on discrimination and lack of understanding for those with learning disabilities but also those trying to support loved ones with these disabilities.
Rehearsing for Joy is a very unique experience. We have cast, crew and creatives from all walks of life with such differing experiences and needs, so no two days are the same, which is what I love! We are a cast of seven, of which three actors identify as having learning disabilities. I haven't worked on a stage play with actors with such differing needs, so it's a completely new way of rehearsing for me. As a cast we are called all day during the week for rehearsals. If we are not in the room rehearsing/working a scene with our director, Melanie Fullbrook, then we are somewhere else in the building line learning.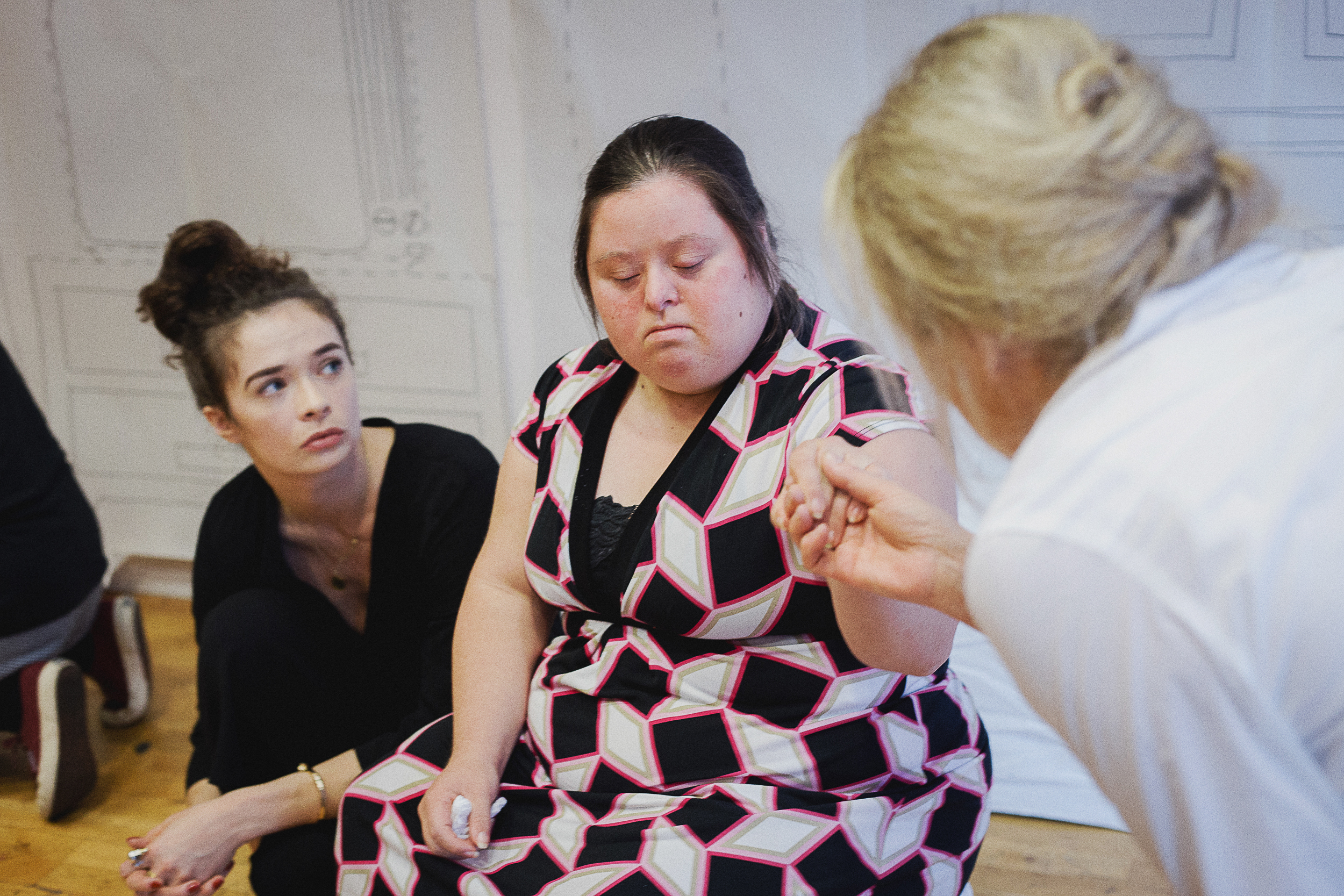 (EJ Martin, Stephanie Newman, Deen Hallisey, Imogen Roberts, Kate Lynn Evans. Photo: Bernadette Baksa)
For me, line learning is usually a very solitary business, but learning together helps our actors with learning disabilities. We put actions to the words, create links and images and just continually repeat. Which in turn, helps me a lot too! We usually all get together in the morning, after lunch and at the end of the day, to regroup and make sure we all touch base. During the day, the way the scenes are written, we sometimes don't see much of particular people, so this is a great way to keep us all connected and focused.
I'm loving rehearsals at the moment and can't wait to get into the space. It's such a gorgeous play that shows the similarities and differences within us all. We can't wait to share it with you!
Written by Rachel Bright
Joy is playing in Gerry's from 24 Oct - 4 Nov. BOOK YOUR TICKETS HERE.
#JoyThePlay