Come all near and far to Britain's biggest theatre-circus spectacular, Cirque Berserk!
Cirque Berserk!, presented by Zippos, is a jaw-dropping, exhilarating circus show created specifically for the theatre. Celebrating the 250th anniversary of the invention of the Circus, Cirque Berserk! has all the thrills and skills of the traditional circus but brings a new twist by performing on a theatre stage.
Still in search for that perfect Easter treat? Look no further, Cirque Berserk! is perfect for a family outing you'll never forget! Make sure to check out this amazing performance on Tuesday 3 April and Wednesday 4 April. Book tickets now before they're all gone – you won't regret it!
Learn more about the amazing Cirque Berserk! performers below:

The Lucius Team
The incredible petrol-fuelled hair-raiser: The motorcycle Globe of Death. Yes, this performance is as intense and exciting as it sound! 4 bikers ride upside down and FAST (almost 60 mph!) in the globe as you, the audience, cheer them on. Word is, the louder you cheer, the faster they go!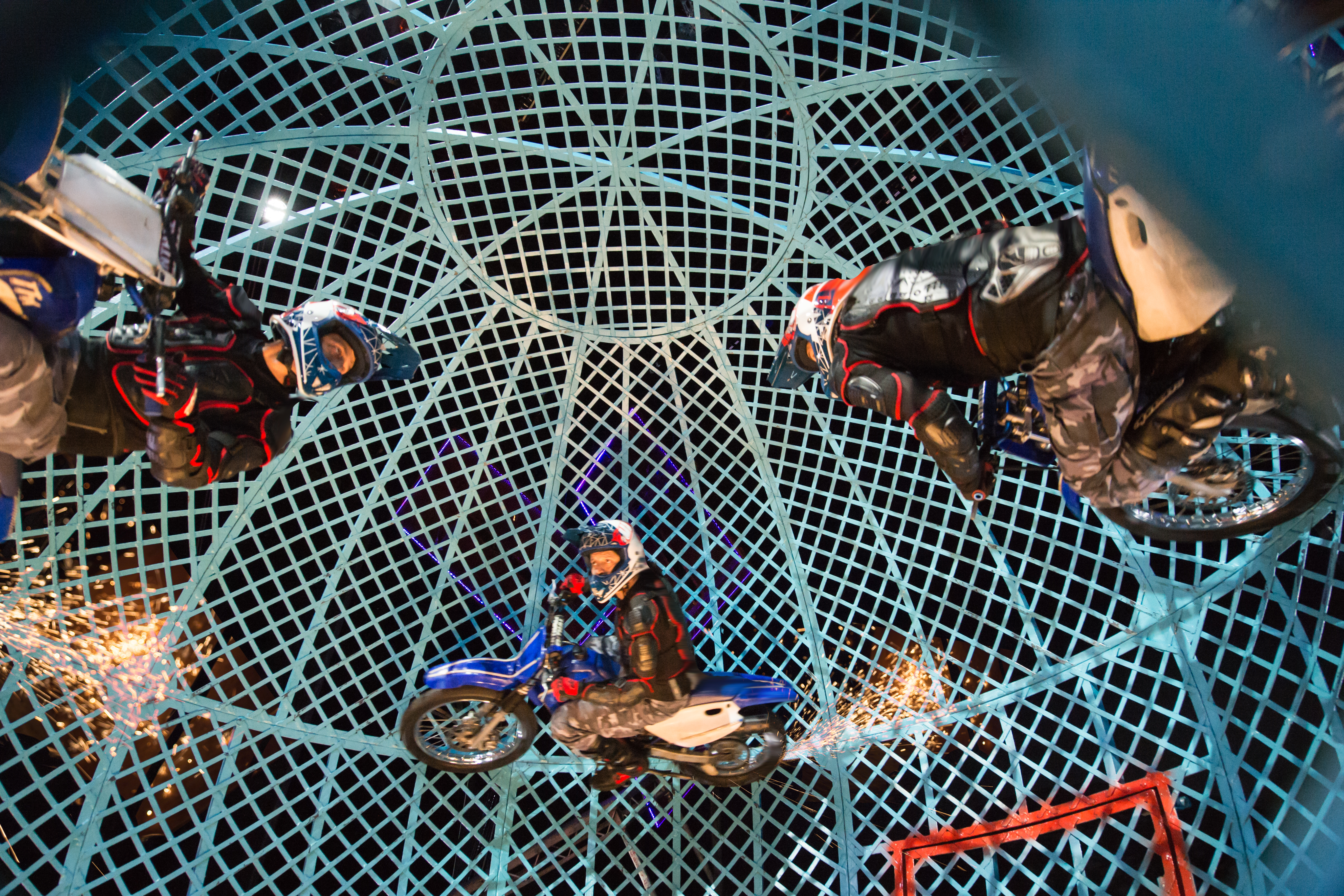 Timbuktu Tumblers
You'll be amazed at what the Timbuktu Tumblers can do. They take acrobatic art up a whole notch by performing breath-taking stunts like jumping through hoops and flaming limbo poles, gravity-defying human pyramids and more! You won't believe your eyes!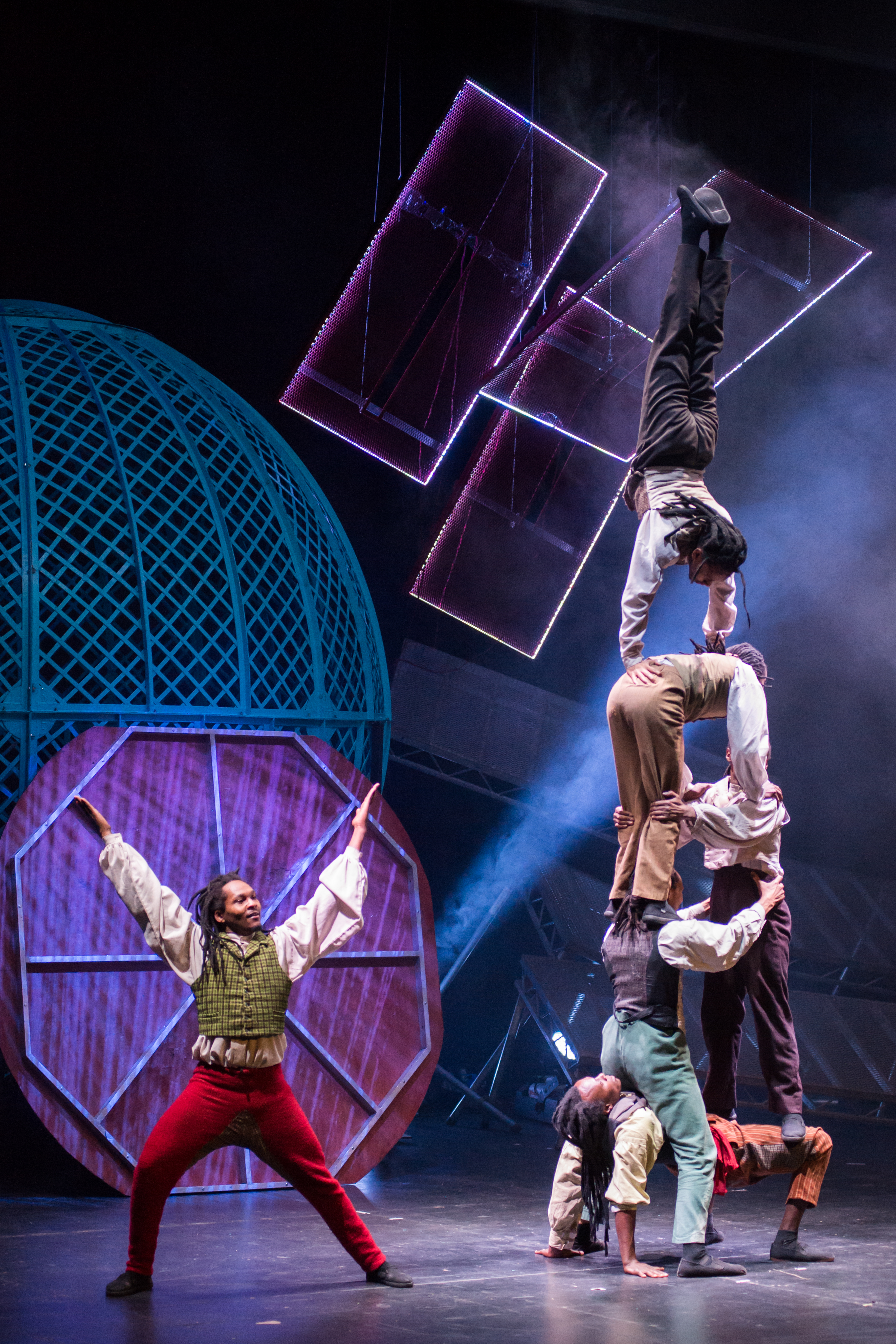 Bolas Argentinas
Don't try this at home, but definitely come and watch! Look on in disbelief as Gabriel and Germaine use the traditional throwing weapons "bolas", originally used by the gauchos (Argentinian cowboys), in their dangerous performance of pure bold talent. You do not want to miss this act!
Odka
You'll think the world turned upside down when you see Odka shoot an arrow with perfect aim with only her FEET as she stands on her hands! Known as the "Lady from the Bottle" Odka is straight from Magnolia and may possibly be the most flexible archer you will ever come across. Make sure to get on your feet at the end of her performance and give her a round of applause!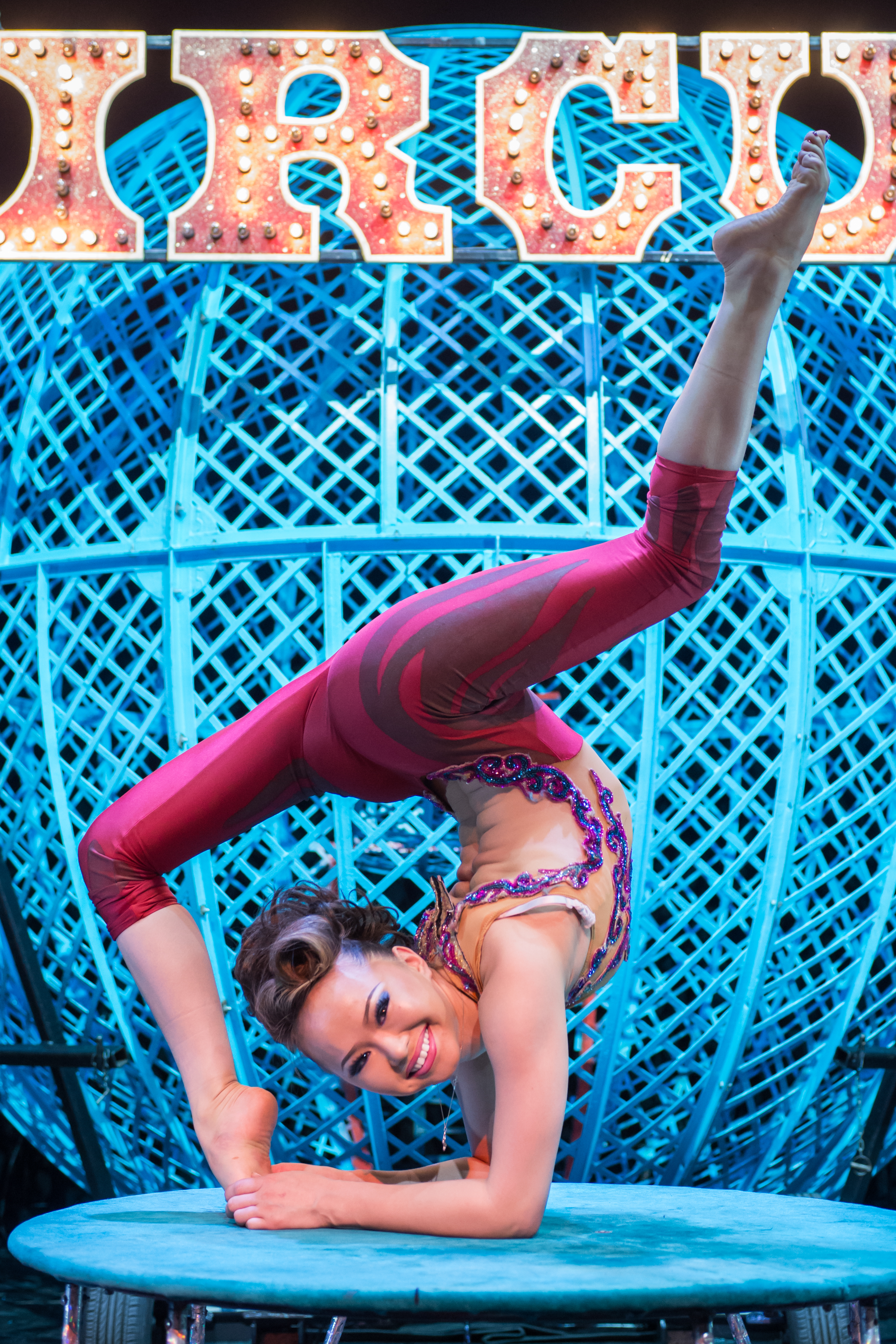 Tropicana Troupe
What's that in the air?! It's a bird, it's a plane, it's Tropicana Troupe! Watch on in awe as this incredible troupe, originally from all the way in Cuba, fly through the air performing the most amazing tricks from flick flacks to somersaults. It's a performance you don't want to miss!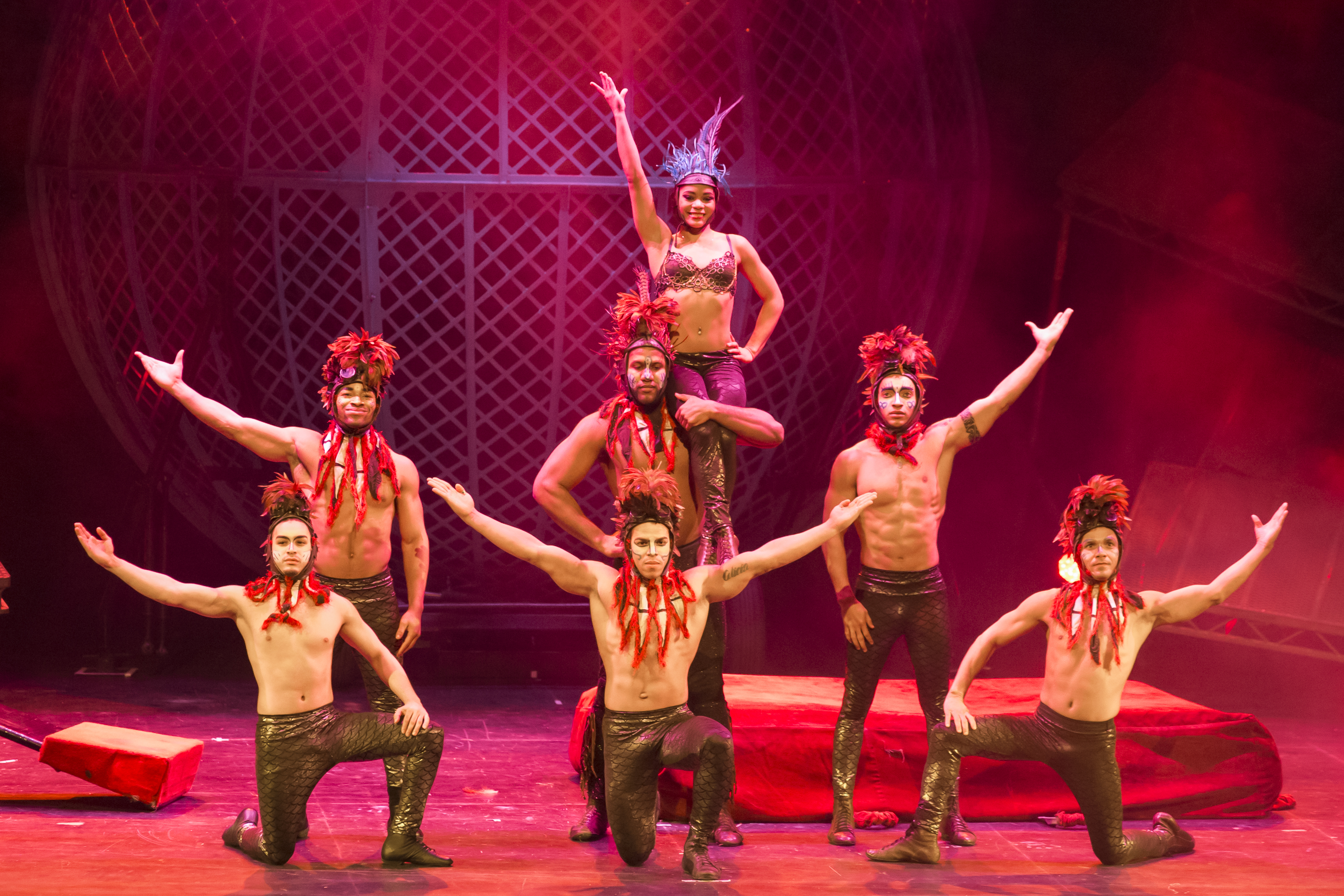 Jackie
To Jackie, Cirque Berserk!'s strap acrobat, there is no such thing as a fear of heights. In fact, this UK native's motto is "the higher the better"! Be stunned by her hair-raising, mid-air tricks that will leave the audience wanting more!
Germaine Delbosq
Originally from France, Germaine Delbosq is one of the most talented foot jugglers you will ever find. Her skills include throwing and catching balls, rings, cubes and even flaming objects all with her feet! You won't be disappointed with this performance!
Toni
Don't blink or you'll miss it – and trust us, you don't want to miss this! Toni, the Czech knife thrower, will blow your mind with the speed at which he can throw his knives and axes at the board. And don't worry, his assistant comes out without a single scratch…we hope!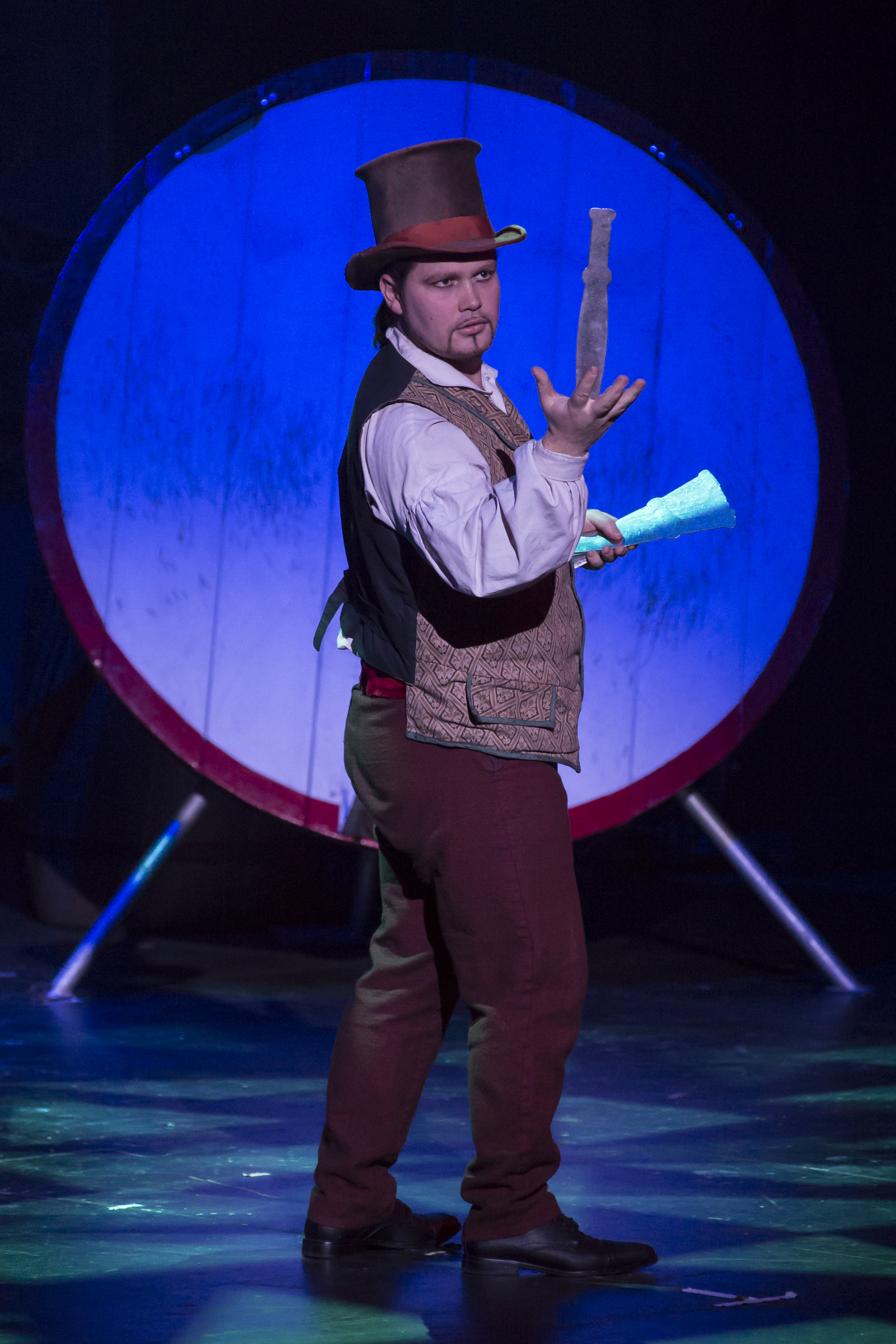 Zula
Don't be fooled by the age of one of the oldest thrill acts in the world, it is far from boring, we promise! If we're being honest, Zula, the Mongolia master of the Tower of Chairs will leave you wanting more with her amazing performance!
Laci
Don't hurt your neck as you look all the way up, high above the stage as Laci performs his jaw-dropping tricks! In this act, you will be amazed by his incredible skill, strength and artistry. This aerial pole act is rarely performed so make sure to see it here so you can brag to your friends!
Jose and Gaby
Jose and Gaby are Colombia's internationally acclaimed hand-to-hand duo you do not want to miss! Watching the two perform with unbelievable strength, agility and balance is unlike anything you've ever seen before!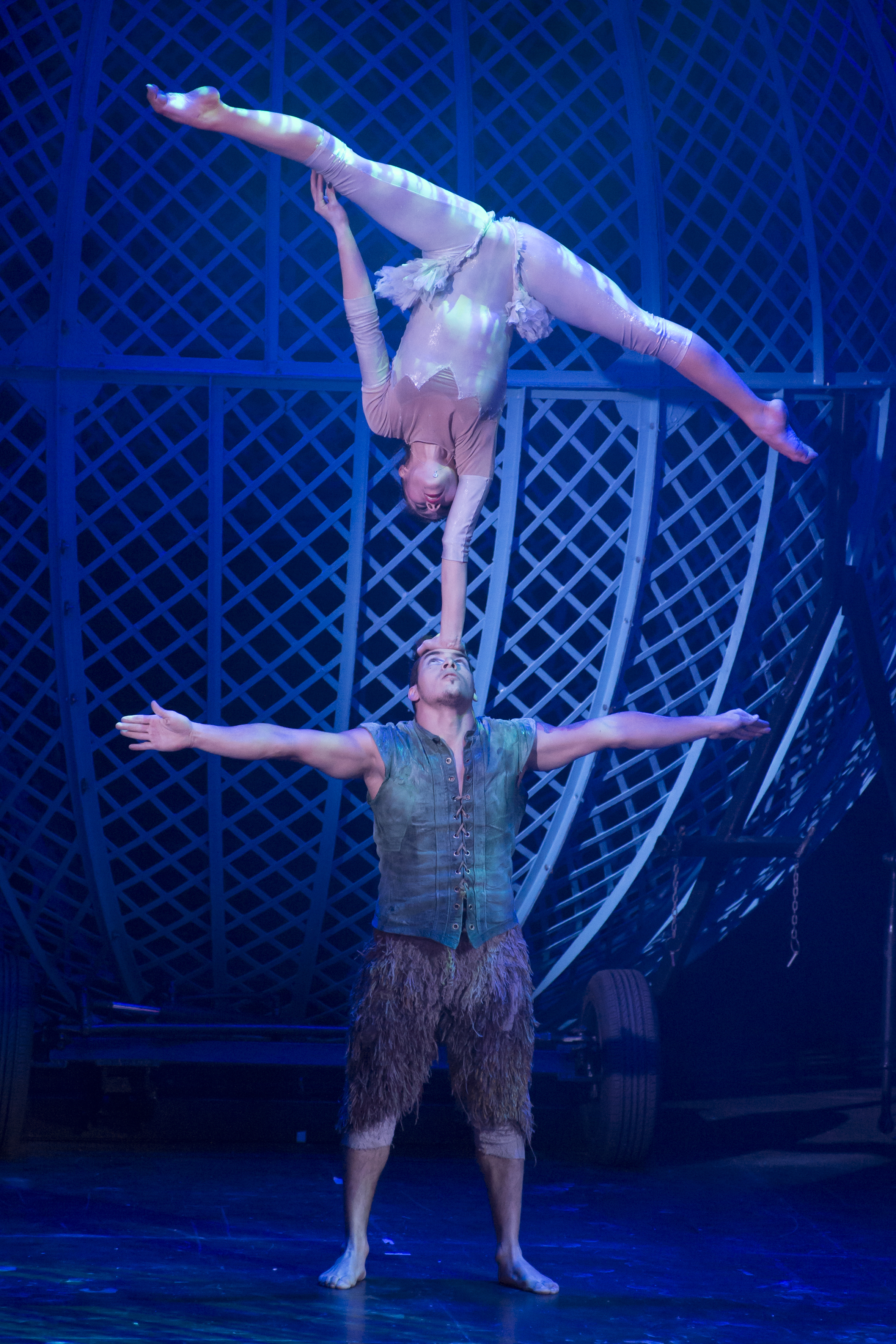 Berserk Dancers and Aerial Ballet
The Hungarian Cirque Berserk Dancers and Ariel Ballet's high-energy performance will leave you exhausted just watching it, but don't worry, it's completely worth it! Get ready to be amazed by their high-kicks and great dance moves!
Giant Robot
You won't believe it until you see it! Cirque Berserk!'s, fire-breathing, Giant Robot is a crowd pleaser, so don't miss out!

Cirque Berserk! is playing at Theatre Royal Stratford East from Tue 3 – Wed 4 Apr 2018. BOOK YOUR TICKETS HERE!