We have a dedicated team to work with schools, colleges & universities, supporting them in their cultural education and finding new ways of working together. 
Serena B. Robins - School's Partnership Manager (for schools, colleges & universities) srobins@stratfordeast.com or 020 8279 1104.
TICKET DEALS FOR SHOWS 
Newham £8, non-Newham £9.
Call our box office to secure the best deal: 020 8534 0310.
Book 30+ tickets & get a free 50 minute drama workshop for your students. 
Book 60+ tickets & get a free post-show discussion.
Workshops to explore the show with students: at Theatre Royal Stratford East: £60 + VAT or we come to you for £80 + VAT (max 30 students).
CREATIVE OPPORTUNITIES
VIP Day Pass: Students see a production, participate in a workshop & take a tour of our Grade II listed building (£25 per student + VAT).
Artist-In-Residence 
We can place an artist in your school over a period of time to meet your needs. Recent creative residencies have supported Literacy in Plashet School for Girls, Kingsford Community & The Royal Docks Community School.
Arts Award & Artsmark 
Talk to us about how we can support this in your school.
TALKS, TOURS & RESOURCES
Talks & Tours: we can create bespoke tours for students to explore behind the scenes and our unique history.
(£45 +VAT for Newham organisations, £65 +VAT for non-Newham). 
Education Resources are available on request (digital with curriculum links and activity suggestions).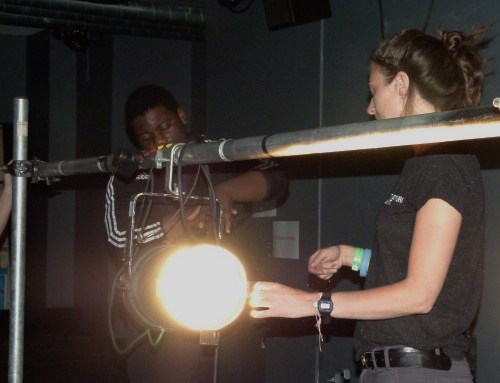 'WORK READY' & CAREERS
Newham Year 10 Work Experience in partnership with Stratford Circus.
University students are welcome to apply for a placement with us. We particularly encourage Applied Theatre & Stage Management students.
Careers Workshops: How to get work in the creative industries. A two hour workshop to explore this career pathway.
Youth Theatre
We welcome your students to join one of our Youth Theatres and get connected to the industry.
TEACHERS' CLUB

For £40 Teachers' Club annual membership you are entitled to discounts on all of our education offers and join our Teachers' Focus Group to discuss our work & influence future programming (FREE for Newham teachers).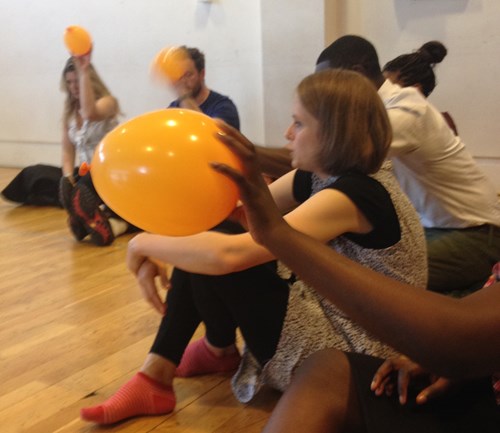 STATISTICS & QUOTES

11,609 students attended performances here in the last academic year.
'Thank you for being so generous with your time and sharing your knowledge of the production and the iconic history and relevance to British theatre.' – Mousetrap Theatre Projects.
'We were very pleased with the production, the workshop and post show talk provided excellent opportunities for analysis and reflection on key themes.' – Teacher.
'It was totally valuable – many of the students had not been to the theatre and they need to see live theatre to do their GCSE.' – Teacher.
Reading Recovery Programme
Theatre Royal Stratford East are thrilled to support UCL's Institute of Education's (IOE) Reading Recovery Programme, which celebrates the achievements of school children who have overcome literacy problems.
The programme helps thousands of primary school children every year across the UK and the Republic of Ireland to improve their reading and writing and is led by the International Literacy Centre (ILC) at IOE. Supporters of the programme include actor Gillian Anderson, journalist Janet Street-Porter, educational trainer and author Pie Corbett and Real Madrid footballer Gareth Bale.
On Wed 31 Jan the ILC hosted the launch of this year's Reading Recovery Read Aloud campaign at the British Library in London. School children from London were taken on a tour of the library and bought along their favourite books to read from. 
"What better location to launch the 2018 Reading Recovery Read Aloud than the British Library. I am honoured to support this event that promotes a love of reading for all children and, at the same time, celebrates the important work of libraries across the UK." said Gillian Anderson.
NEWS
Mon 5 Feb 2018 London Theatre Consortium: The Future of the Drama Curriculum
Over 140 teachers, creative practitioners and representatives gathered to explore what the future of the drama curriculum might be. There was a range of experiences and opinions shared. What connected us all was a belief in cultural education for all and how we can collectively be an advocate for drama in state schools. It was inspiring to hear that body of people be positive, finding ways through the challenges and working together to have a joint approach. There will be a report out soon; we will share with you.
If you have an interest in Cultural Education in our schools and colleges, please contact Serena who will connect you with our Teachers' Club and start to make things happen.
Serena Robins srobins@stratfordeast.com 020 8279 1104 

Photo: Dan Hipkin - TEA Films