"What makes addiction so powerful...it's initially one person's choice but it affects everyone around them if it goes wrong, basically."
This was this first thing we heard, from the first person we interviewed, in our research for Fix. We met Dr. Femke Buisman-Pijlman - a senior lecturer in addiction studies, in early 2016. And after a couple of hours, a bit of coffee and lot of questions, our heads were full of…well, more questions.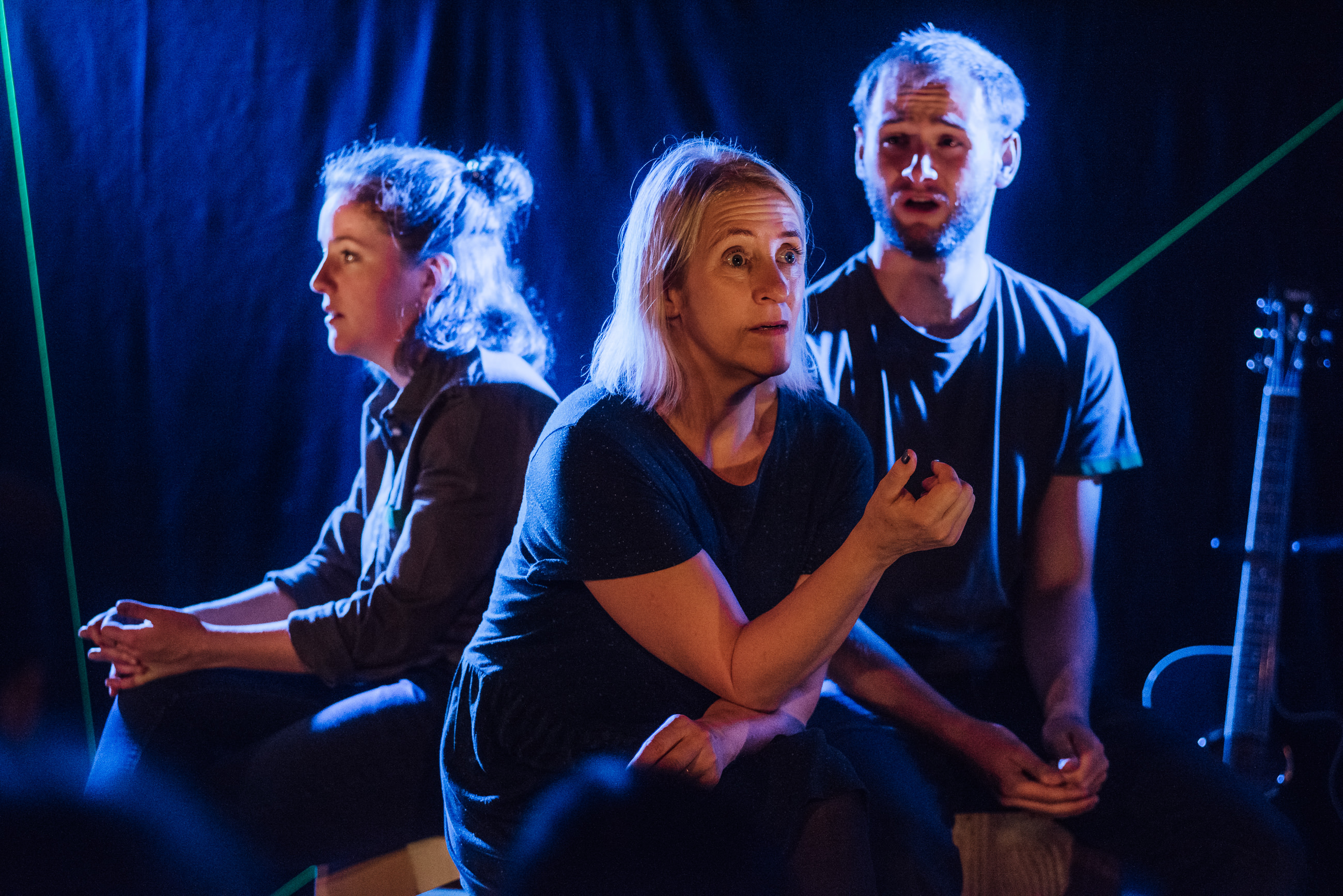 Worklight's plays often begin because we have something we want to find out. With Fix, our questions included the following: what are the root causes of addiction? Is there a big difference between substance addiction, and behaviours like gambling or sex? And do all of us have the capability to be an addict? We weren't expecting simple answers. But the more experts we listened to, the more addicts and counsellors we met, the more books and articles we read, the less we felt we knew.
For one thing, not everyone agrees that you can be addicted to a behaviour - that this should be classed as something else, like compulsion. For another, experts, health bodies and governments have changed their definitions of addiction over the years - some experts disagree, still, on the terminology and classification for addiction. And, crucially, how best to help people recover from addiction, is still far from certain.
All of this made it difficult to know where to begin with Fix. With a multitude of behaviours and substances to which people are hooked, which should we focus on? With millions of addicts in the UK alone, and countless more people connected to each one, whose story should we tell? And with no concrete answers, what questions should the play pose?
In the end, we decided the best option was to offer a snapshot of the things we'd heard, read and felt through our (nearly) two-year process. When you watch Fix, you hear from three characters, Maggie, Zach and Robyn. They are all fictional, but their stories are informed by the many people we met. One is gambling addict in recovery. One is in love with - and married to - a sex addict. And one is their counsellor, struggling to help them. To reflect the highs and lows addiction brings - the warm embrace it offers, and the cold isolation it leaves - we punctuated the story with original songs, sung and played live by the cast. And to acknowledge the disagreement and uncertainty that still surrounds addiction, the cast regularly break from their characters: talking to the audience and debating with each other.
This last element also allows us to explore Fix's other key question - are we all addicted to something, just a little bit? Well, unsurprisingly, this doesn't have a simple answer. But it is a compelling one, and we'd love for you to come down to Gerry's Studio at Theatre Royal Stratford East and find out for yourselves!
(Photos David Monteith-Hodge) Fix runs at Gerry's Studio 4 - 21 October. Book tickets here.